"Morgan knows how to create the perfect alpha hero."
-- Jessie Potts, USA Today
HER KNIGHT'S QUEST
ISBN 13: 978-0451239594
March 5, 2013
Signet Eclipse
They are cursed by the gods, and war is their salvation. Love is their deliverance.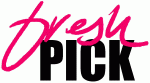 March 12, 2013
"My Lady Mage . . . shows Morgan at her story-telling best."
-- Fresh Fiction
MY LADY MAGE
A Warriors of the Mist novel
ISBN 13: 978-0451237446
July 3, 2012
Signet Eclipse
A cursed destiny. A band of warriors. And one troubled kingdom.
A Night Owl Reviews Top Pick!